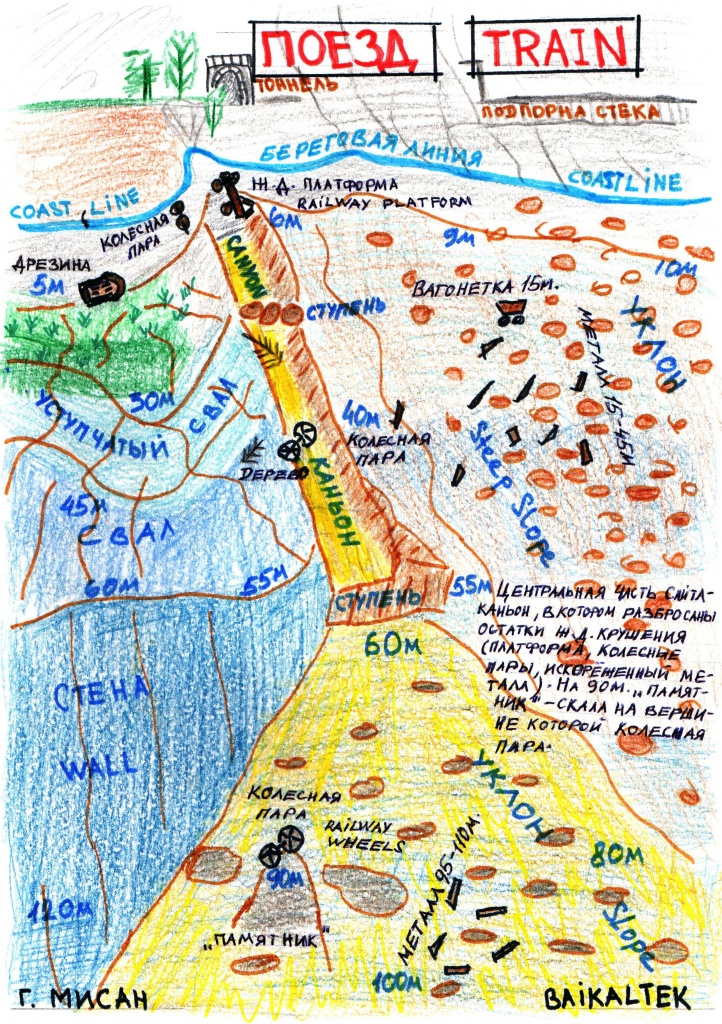 Recommended depths: two to 15 meters for photographing and filming, and two to 40 meters for recreational dives. For technical divers, there are interesting objects at a depth of 45, 60, 90, and up to 120 meters.
The central part of the dive site is a canyon that begins from the shore and at a depth of 60 meters, changes into a wide slope. There are the remains of a train wreck in the canyon. In the shallow place, you can find a mangled platform, and deeper, up to 120 meters, iron fragments of the railroad structures.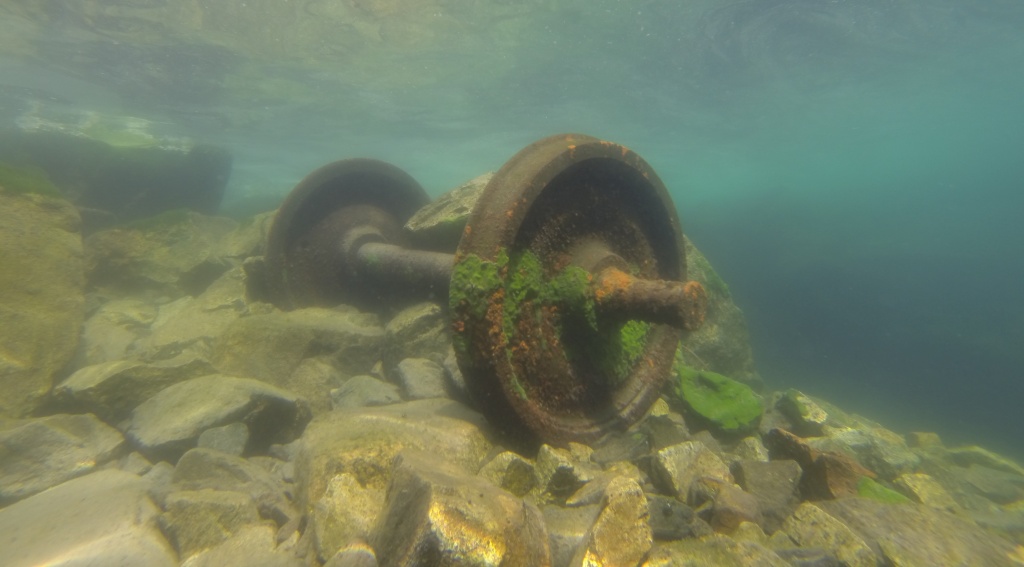 At a depth of 3, 6, 45, and 90 meters, there are railroad wheel pairs. At 5 meters, you can find a rail handcar, and at 15 meters, an old bogie.