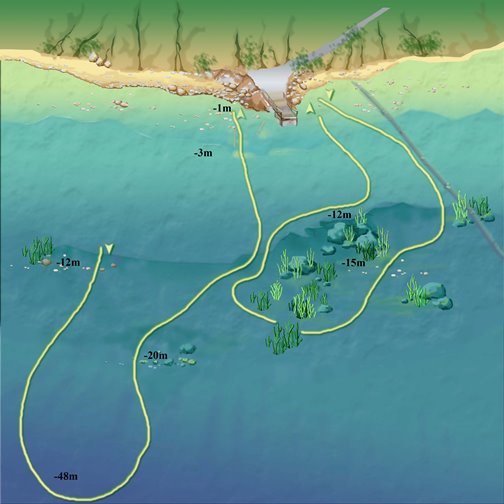 In the early history of the settlement there used to be a customs point with China here. It was lined with v-shaped sticks - «rogatka». That's where the name of the cape and the dive site comes from.
Dives are made from the shore, usually in winter time, when ice-diving is impossible or undesirable. This is an open water territory all year round.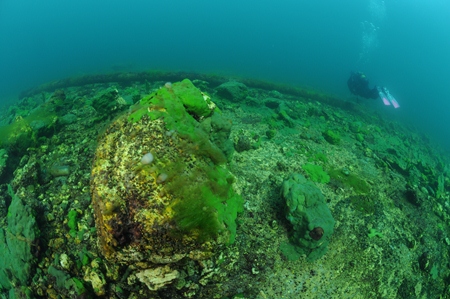 The place is interesting, because during the dive we can watch ducks feeding on the underwater weeds. In the distance from the shore there are areas covered in massive sponges. The wide stripe of the offshore shallow waters is the territory where one can see several different sized pipes directed to the Baikal depth - to pump its water for the needs of the Baikal Museum Aquarium as well as a water bottling plant.