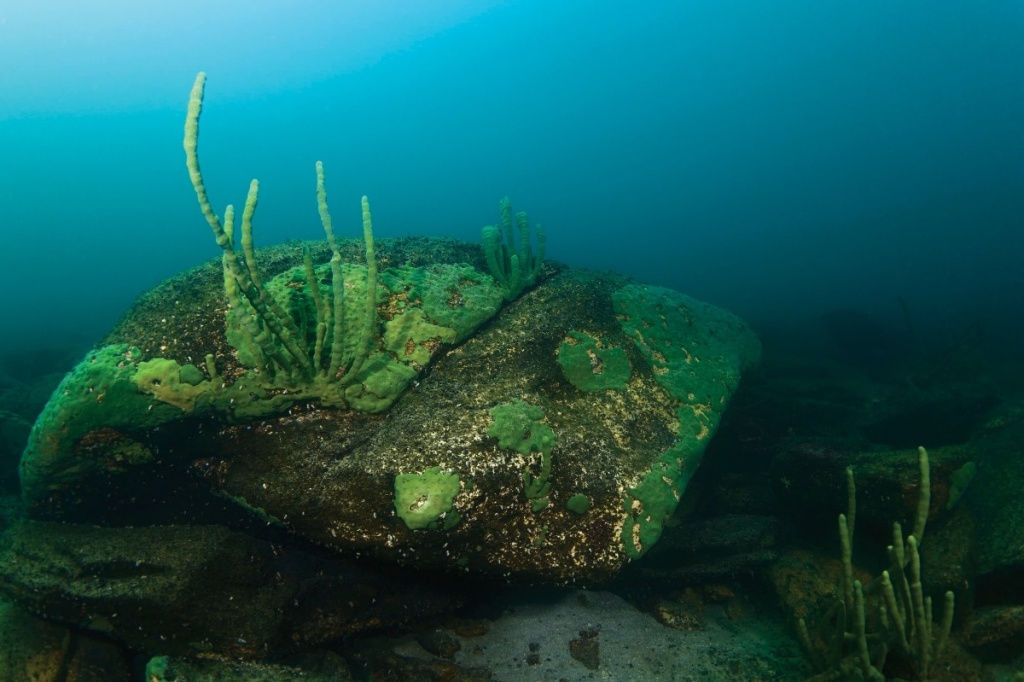 Recommended depths: four to 25 meters for photographing and filming, 5-25 meters for recreational dives.
It is not by chance that we especially point it out that Bay Sennaya is in Olkhon Gates, because there are many different bays of the same name in the Baikal, as well as there are several Tolstiy capes and Gannet capes.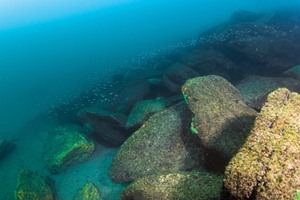 The dive begins with a big stone amphitheater. We move further away out of the bay. A stone inclination covered in multiple colonies of sponges.