Baikal diving in the coronavirus time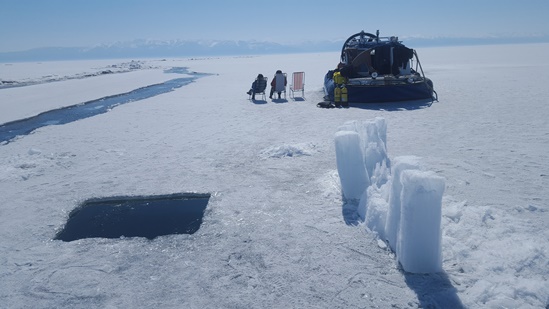 To say that diving has subsided is to say nothing. As our previous news said, many groups planned for February and March were cancelled. We can even say that the whole summer is cancelled. In the conditions of the global madness, we have nothing more to do as make ourselves busy with our things. Our things are diving. Those who wanted and could join us did so. We had great dives in April. It is not so often that you can see good ice cracks with perfect underwater formations - where and when there is normally none. We were lucky because this "not so often" did happen, and in this coronavirus depression time, we were able to conduct perfect ice dives. Besides the diving part, we had a trip on "Hius", a hovecraft that can move on the fragile ice, and observed the Baikal seals. You can watch the short video about this wonderful time at our FB page.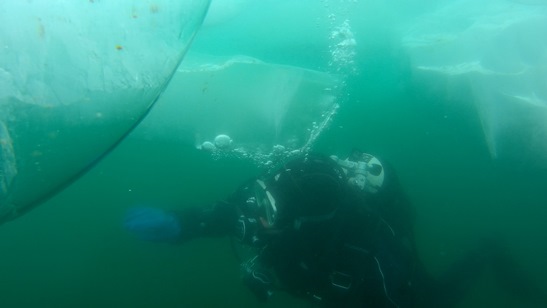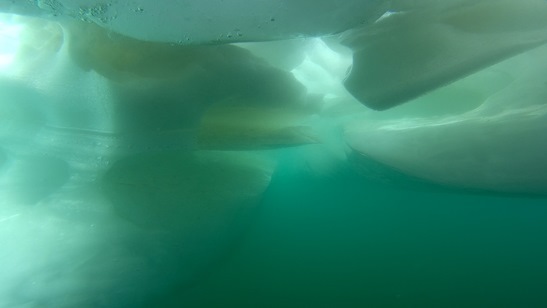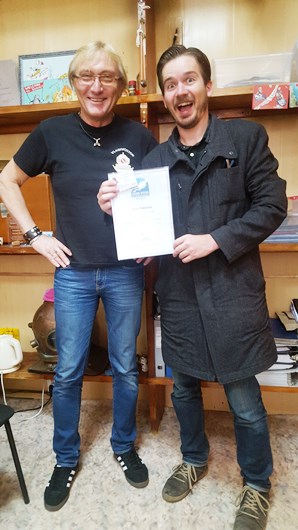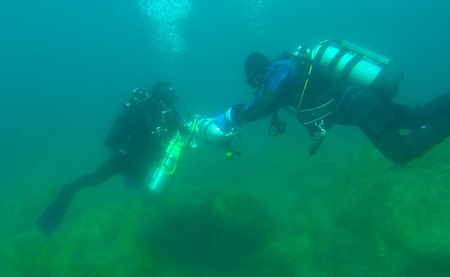 The diving programs have almost dies out because of the coronavirus situation. Though it is difficult to understand why people voluntarily agree to be restricted in their rights concerning their free time, working time, and many other things. However, the nice news is the some brave people regularly went diving and event took courses. Intro to Tech, DPV, Advanced Nitroх forever!
As we said before, almost all summer programs (and these are mostly diving safaris) have been cancelled. In these conditions, we do our things. We like diving safaris and conduct them no matter what. Those who are willing, participate. Some people from Irkutsk have already had weeklong safaris in June, and plan more. In July, Russian divers can join our planned safaris as the government is opening the possibilities to travel within the country. We are also waiting for organized groups with instructors. It is high time to confirm that there are real divers in Russia, rather than those on FB or forums only. Our diving safaris offer perfect and frequent diving on the spots that we have explored, described, and sketched. There are hundreds of such sites all over Lake Baikal. Each of them is wonderful in its own way, with its unique features. Besides, the Baikal nature is having a rest from man now. There are normally not so many people at the lake, and now, there practically none. This is why new seal-rookeries appeared along the shoreline of the island of Olkhon, the Svyatoy Nos (Saint Nose) peninsula, and even in the Circum-Baikal railway area.
The two weeklong "coronavirus" diving safaris in June were technical ones. So, technical diving is always there. BaikalTek is a technical dive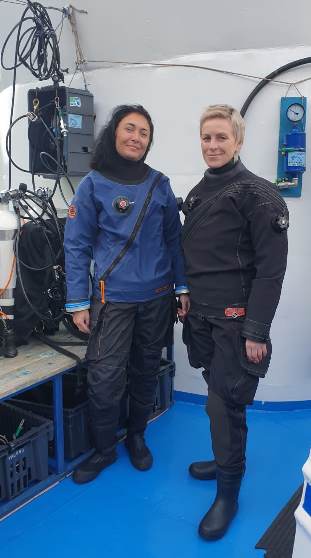 center, with Trimix facility TDI & IANTD. However, it does not mean that there is no place for recreation, photography, filming and other kinds of divers. The other way round: we pay attention to everyone's need and interests, and are ready to accompany you in your diving any time.
It happened so that both safaris were technical, as there were technical divers there who went deep diving ('diving is fun') or those who took programs. In particular, in the first weeklong safari, Tatiana Gerjatovich refreshed and improved her skills as a deep Trimix diver under Tatiana Oparina's guidance. In our Baikal School of technical diving, we give master-classes on deep diving, and the huge accumulated experience can of use for those who wants to go deep diving in a beautiful and safe way. The one who has passed the cold-water deep diving program in the Baikal school gets the experience that is not to be compared to that of the Dahab-Florida tech divers.
In this safari, a short film was made called "Upper Chomuty dive site tour". It can be viewed on our Facebook.

Alexei Gerjatovich under Gennadi Missan's guidance has learned the diving technique using a scooter. We offer DPV programs for open water, cave diving, and deep diving in both pair and side-mount configuration.
So, the first "coronavirus safari" in June has tested the depths of 60, 80, 90, and 110 meters. The safari route stretched to the Eastern Olkhon sites. We made many stops on the way, for the shoreline and mountain peak trekking.
We like hiking tourism, and the forced restriction of moving around the country and the world did not stop our hiking activities. The shores of Lake Baikal were at our disposal, and our norm was 20- to 40-km day hikes.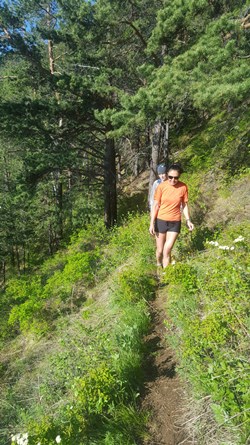 At the beginning of the spring when the ice was still there, we hiked on the ice. The ice melted quite fast this year, as if with a wave of a magic wand. Later, we hiked on the mountainous lakeshores.
The second weeklong safari in June focused on diving in the area of Bolshyje Koty, Khomyty, and the Circum-Baikal railway. These dive areas are located relatively near each other, so there were no long passages during the safari, which let us concentrate on diving and trekking. We had two dives and one or two trekking passages daily.
Tatiana Vorontsova, an underwater photographer from Irkutsk, was busy with photography and video shooting. Luckily, the dive sites featured beautiful underwater landscapes and a big variety of the endemic living creatures of Lake Baikal. We offer anything for underwater photographers' self-realization: we will guide you along the route, explain, and show.
Tuyana and Georgy the Galandin, both BaikalTek veterans, polished their skills in the style of Advanced Nitrox, and of course, had extra-program fun dives.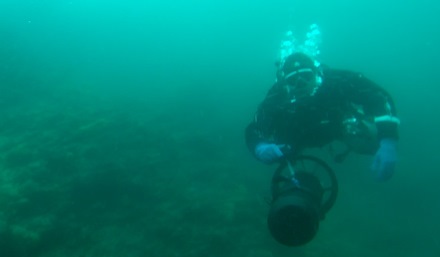 During the safari, we checked up the deep part of the dive site "Soty". We found out that at a depth of 75 meters, there is a grandiose white chalkstone-marble slope cut with grottos, tunnels, ledges, and turrets. Besides, we had a training dive to 140 meters. We are always ready for heroic deeds! J Unless the "pandemic" makes our governments to think of something new to entertain themselves and the citizens.
Both safaris were conducted on our liveaboard "Valery".
This is how we spend time when in self-isolation