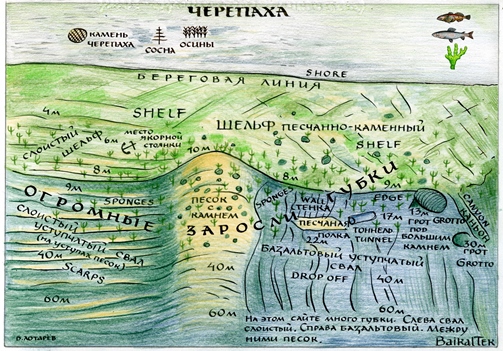 Recommended depths: four to 25 meters for photographing and filming, 8-40 meters for recreational dives, and up to 75 meters for deep and trimix dives.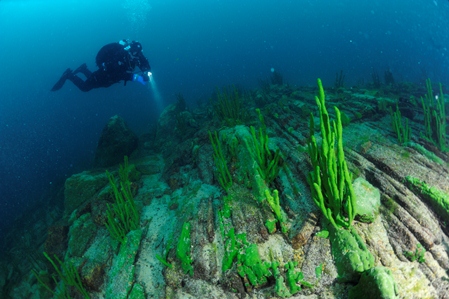 The place owns its name Cherepakha (Turtle) to the peculiar stone that looks like a turtle.
The place features three kinds of rocks: the layered vertical-oriented strata forming intricate structures, the sandy-stone steep incline, and the vertical stone drop-off. You can also find a small canyon, tunnel, and small grottos here. The place is covered with sponges that grow as high as one meter.
A good place for deep diving.