Our new website
Our top news today is the launch of the new website www.baikaldiving.ru. We hope it is going to be as important to you as it is to us. We followed a thorough approach in the development of the site (as we do in anything regarding our professional activity), so the work on the project took a few years. Below is a brief description of the new website. We will be thankful for your feedback and suggestions.
First, we would like to thank the underwater photographers who kindly provided photos for our use. They are Alexei Zaitsev (Russia), Andrei Narchuk (Russia), Andrei Nekrasov (Ukraine), Andrei Sidorov (Russia), Arturo Telle Thiemann (Spain), Didier Noirot (France), Dmitri Kokh (Russia), Dmitri Rogovoi (Russia), Franco Banfi (Italy), Gerald Nowak (Germany), Harry Gust (USA), Hois Harald (Germany), Ivan Borovikov (Russia), Igor Khanajev (Russia), Igor Starosvetskij (Germany), Marsin Chinsky (Poland), Michail Gorbunov (Russia), Michail Semenov (Russia), Michel Roggo (Switzerland), Olga Kamenskaya (Russia), Oksana Istratova (Russia), René Lipmann (The Netherlands), Sergei Glushenko (Ukraine), Sergei Shanin (Russia), Tomasz Stachura (Poland), Werner Thiele (Austria), and You Ling (China). The photos made by them are the gems of the site. The site also features the photos by the participants of our safari and training programs as well as the photos by BaikalTek center.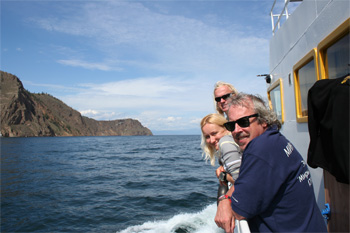 We recommend you to start with the news section https://baikaldiving.ru/en/more/news/. In our opinion, it is one of the most important sections, a "pulse" of the company's life. It shows the dynamic of our development represented by different programs, including the new ones. The text you are reading is the first material of the renewed site. You can also find a lot of the news from the past years here. They can give you an idea of our long and reliable history in organizing diving safari and training programs. And show that we are in movement. We hope you will be interested in seeing what was in the past. And we are sure you can find a lot of interesting things in the old news.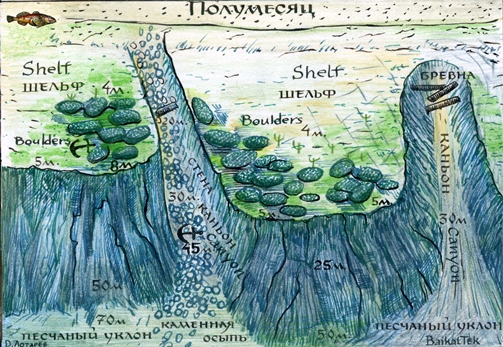 They often call us 'Baikal Diver' on social networks. Yes, we ARE Baikal divers. One of the points of our pride is the huge database of the Baikal dive sites. We have described and systematized the underwater world of Lake Baikal and distinguished several dive regions - not only by their geographical location but also by their flora and sauna. Going from south to north, these are the CircumBaikal site, Listvyanka, Bolshiye Koty, Khomuty, Birchin, Maloye Morje (Small Sea), Eastern Olkhon, Ushkany, Barguzin, and Brown Bear Coast. We visit these sites during our diving safaris that are not only boat safaris, but also ice ones that include travel on the ice. You can see the detailed description and photos of some of them in the corresponding section https://baikaldiving.ru/en/more/dive_sites/.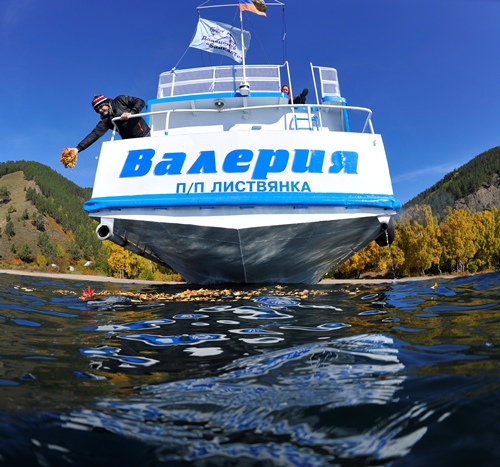 Diving safaris, what can be more beautiful! You can find the description of them in the section https://baikaldiving.ru/en/diving-safari/. We have been organising safaris since 1988 and offer diving safaris on two liveaboards. We offer several safari programs that differ by length, route, season, and focus (more dives, more trekking, or photo safaris).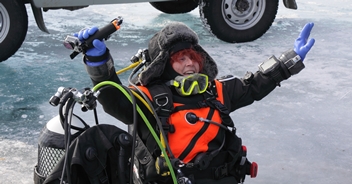 The only thing that is maybe more beautiful than a "normal" diving safari is an ice diving safari. This is of course a joke, as it is difficult to give preference to any program, each being good in its way. We have been organizing ice safaris since 2000. You can find the detailed information in the section https://baikaldiving.ru/en/ice-diving/. The programs are time- and place-bound, which means we organize them only during a certain season and in places with strong and most beautiful ice.
Technical diving is present in the name of our company, BaikalTek. This is not by chance, as we are experienced technical divers, instructors, and trainers. Our dive center has a very good technical infrastructure and a perfect knowledge of the underwater Baikal with its deep-water walls, canyons, caves, and mountain systems. All this allows us to organize specialized diving safaris for technical divers and masterclasses on technical diving (which is a separate topic). You can find the detailed information in the section https://baikaldiving.ru/en/tech-diving/.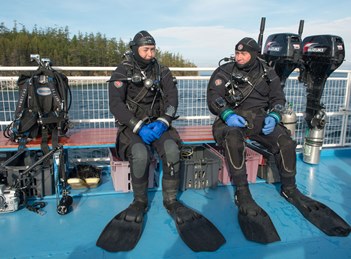 We are dive instructors, trainers, and course directors, so one of our main activities is teaching diving of all levels, from Open Water Diver to Trimix or Cave Instructor. Over the years, we have taught hundreds of divers and instructors. Our training programs are presented in the section https://baikaldiving.ru/en/en/dive-courses/. Though we mostly give courses at Lake Baikal, our training geography is much wider. By the invitation of our colleagues, we have given training programs in the Urals (Ordynskaya Cave, Russia), Cuba (underwater caves), China, Egypt, Estonia, Siberia (Teletskoye Lake, Russia), Moscow, and Buryatia. So, we welcome invitations to any other places with the corresponding conditions for our diving courses.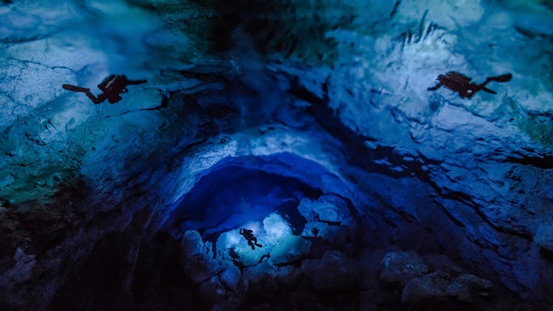 Many specialized divers' media and internet resources in Russia and other countries cover our activities. We also publish information on our center, Lake Baikal, our dives, and other related topics. You can find some of the published articles on our new website https://baikaldiving.ru/en/more/article/. These are the articles from the previous site and the new ones that might be of interest to you. We would like to draw your attention to one of the recent articles by Gennadi Misan. It describes the new view of trim, a stable diving position https://baikaldiving.ru/en/more/article/trim-ili-ne-trim-vot-v-chem-vopros/. Many might find the article unexpected and disputable, but it will for sure make active technical divers think on the topic.
We have a busy schedule for our programs. You can see the dates of the diving safaris and ice diving safaris in the corresponding section https://baikaldiving.ru/en/more/schedule/. Please do not hesitate to address us directly if you cannot find a vacant place on the dates you look for. We are open to dialogue and can arrange something suitable for you. The training programs are not on the schedule. They are customized and given in an individual mode, so there will always be a place for your interests.
With this, we finish the description of our new website www.baikaldiving.ru. We hope that it will be interesting and useful both to those who know us well and to new visitors. We are open to any comments, corrections, and suggestions that help us improve the site.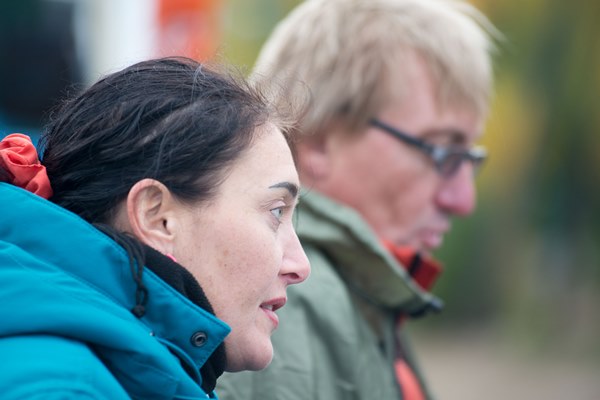 Especially welcome is feedback from diving experts and specialists in website development and promotion (if such are among the visitors).
Best wishes,
Gennadi Misan and Tatiana Oparina,
BaikalTek